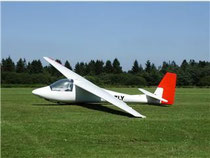 For Sale: Carmam m200 OO-ZLY
Based in Belgium, good condition and 250hrs since overhaul (1990)
Glider is equiped with standard instruments and electrical vario.
Glider can be provided with Belgian C of A on request.
For more information contact:  bruno.dewouters@skynet.be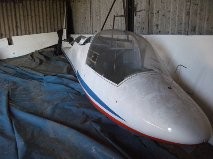 For sale: Carmam M200 BGA3839.
Glider is not airworthy.
Glider is located in the UK.
Can be used for spares or replacement of parts. One wing badly water damaged. No instruments. Canopy cracked. Fuselage and tailplane in good condition. No trailer. No papers/logbook. Will sell parts seperately. 500,- pounds for the complete glider. Collect only. For pictures go to www.carmam.jimdo.com and check the for sale section. Please contact: im3000feetup@yahoo.co.uk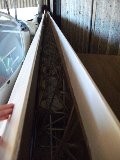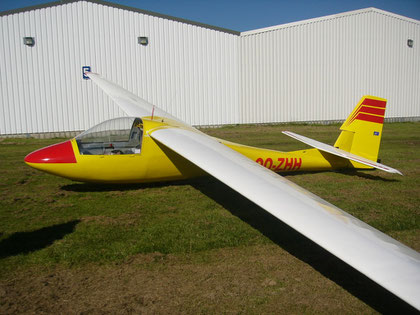 For sale: Carmam M200 OO-ZHH based in belgium.
Will be sold with open trailer.
Will be sold with CofA Annex 2. price will be 5000,-euro
Info: henrard.f@skynet.be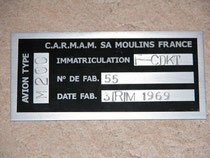 For sale: Type plate transfer for M-100, M200 and JP 15-36 gliders.
Transfer will be supplied with new aluminum plate incraved with the type and registration of your choice.
See picture for details.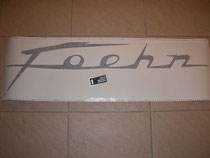 For sale: M200 "FOEHN" transfer
Large transfer like the original one on the front side of the fuselage.
Limited amount in stock.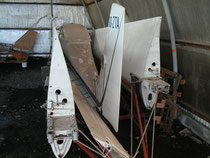 Accidentés avec 2 remorques + nbreuses pièces (détail sur demande). Possibilité d'en refaire 1 complet avec les 2. Vends tout ou détail Tél. +33(0)6-81-38-70-72
For sale: Two M200 gliders, one with a broken wing and one with an broken fuselage. Both gliders are sold with matching open trailers (see pictures) Asking price 3000,-euro for both gliders.  Info available: contact@cybervoix.com