Rigging aids and trailer.
Rigging and transport the M200 is a little different compared with other gliders.
The m200 is quite heavy, and therefore not popular to rig daily.
For attaching the wings to the fuselage we currently will need 2 people!
The weight of one wing is approxemately 100 kg!!
We developed tools to be able to rig the glider with one person.
Below you will find the pictures and information of this.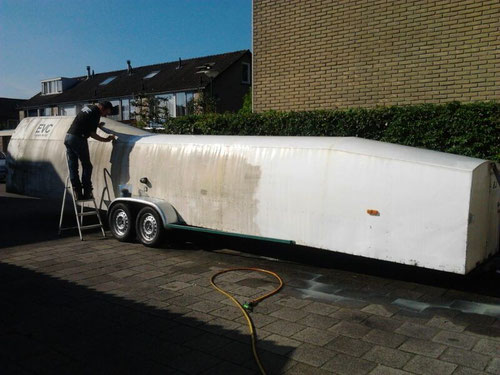 Washing the Schofield trailer after it had been outside for a conciderable time. There is still a lot of work to be done to get this trailer ready.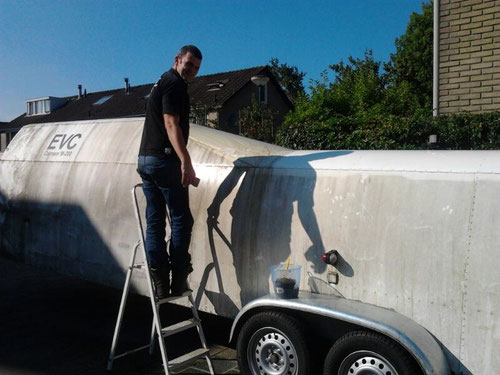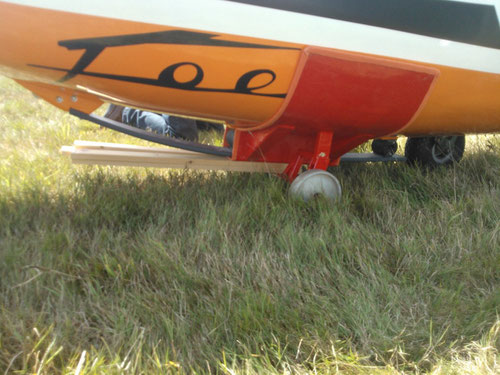 The modified Grob dolly. Its a great improvement during rigging.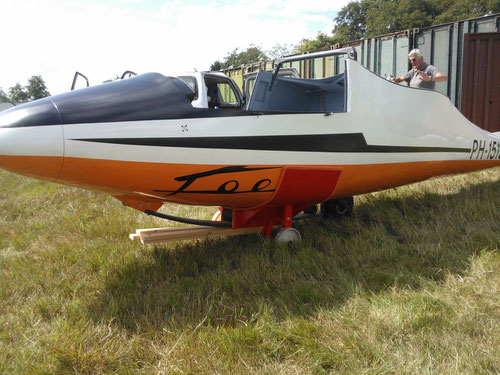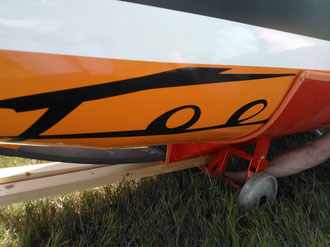 Date 31-08-2013
-The newly fabricated fuselage dolly.
It fits well but still need some adjustments!!